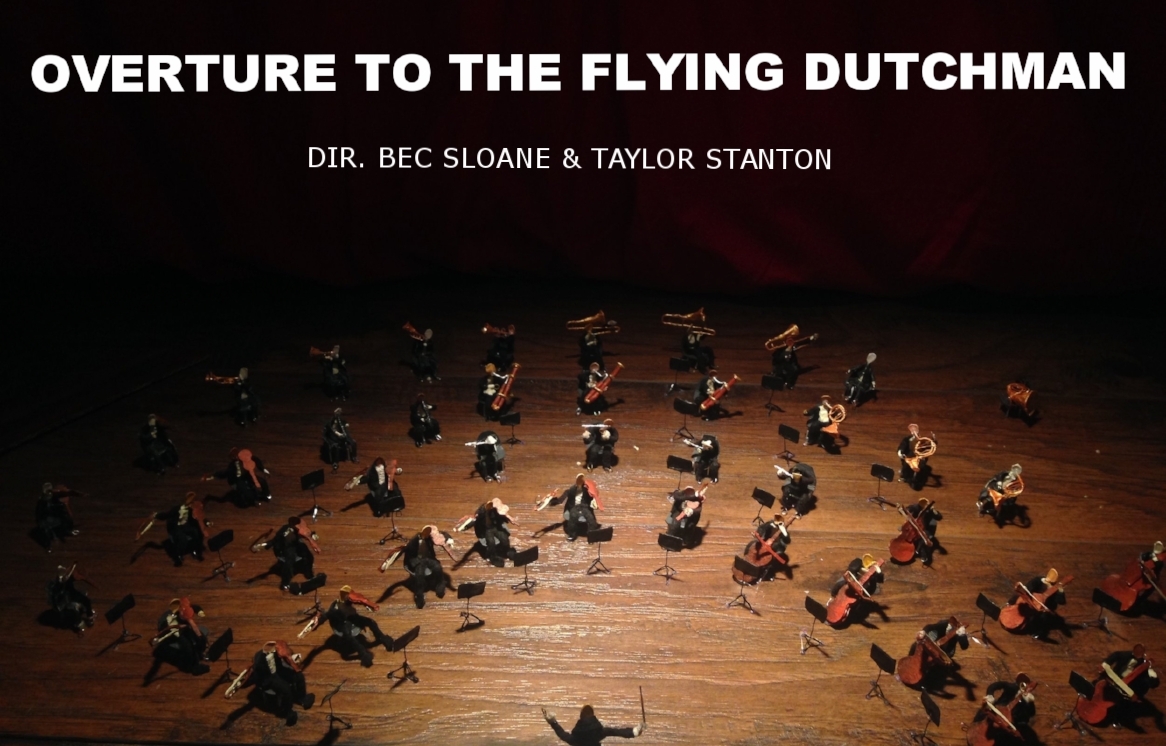 Co-creators Bec Sloane & Taylor Stanton present, Overture to The Flying Dutchman, a stop-motion animated adaptation of composer Richard Wagner's 1843 drama [Der fliegende Holländer]. As winners of the Symphonic Storyboards film grant, the piece was screened with live accompaniment by Philharmonia Orchestra of New York at Lincoln Center in March, 2017.
SYNOPSIS:
A wee tuba player amidst a grand orchestra gears up for her moment to shine in performing the music of Richard Wagner, only to miss her queue and sink into a guilty conscience that whirls into a slew of world-shuddering events to follow.
The music
The film screened at the Jazz at Lincoln Center theatre, accompanied by a live, fifty-member orchestra [Philharmonia Orchestra of New York, led by maestro Atsushi Yamada]. The story was an original screenplay written by Taylor Stanton and Bec Sloane, inspired by the music of Wagner's Flying Dutchman.
As a part of the Symphonic Storyboards competition's guidelines, the film had to be set to- and synched with the overture of the piece.
The puppets
Our leads, the Girl and Wagner, were the main puppets being animated, but there was a also world of hidden figures throughout. Cherubs in the ceiling, the ship's figurehead, and the miniature-miniature 50-member orchestra were also hand-built, fully armatured puppets. The textiles used for skin, features and wardrobe were 100% repurposed from old clothes, blankets and other discarded scraps.
The ship
Our ship (the Flying Dutchman) was a 4'-long structure built from cardboard, chopsticks, and wire and textured with styrofoam and peanut (plus a couple pistachio) shells. The sails were made from pillow cases and lined with wire to be fully articulated to create the illusion of strong winds.