THE LIKES AND DISLIKES OF MARJ BAGLEY
MEET THE FAMILY
Dozens of stop-motion puppets built for this story. Nearly fifty costume and feature changes throughout to accommodate three generations, four seasons, six decades, one Christmas.
Dig in -
FROM MARJ EGGE TO MARJ BAGLEY
Our leading lady is Marj Bagley, late grandmother of writer and director Taylor Stanton. The story hops around, visiting her childhood (1920s), college years (1940s), motherhood (1950s-70s), and time spent as grandma (1990s-2012).

Here's a look at Marj through the years.
NEXT UP - THE TROUBLEMAKERS
MEET THE BOYS
From the Stanton twins to Josh Groban, come and meet the guys. As you scroll through, faces may become familiar. Mr. Egge, Marj's father, and Dick, Marj's husband are the same puppet. Chris, Marj's college crush, doubles as Josh Groban (Grandma Marj's christmastime crush). Taylor has a twin brother William, and you'll see the twins first as boys, then as men, then the brief moment where William's puppet is used as an extra: pigtailed girl playing patty-cakes at the picnic (sorry, William).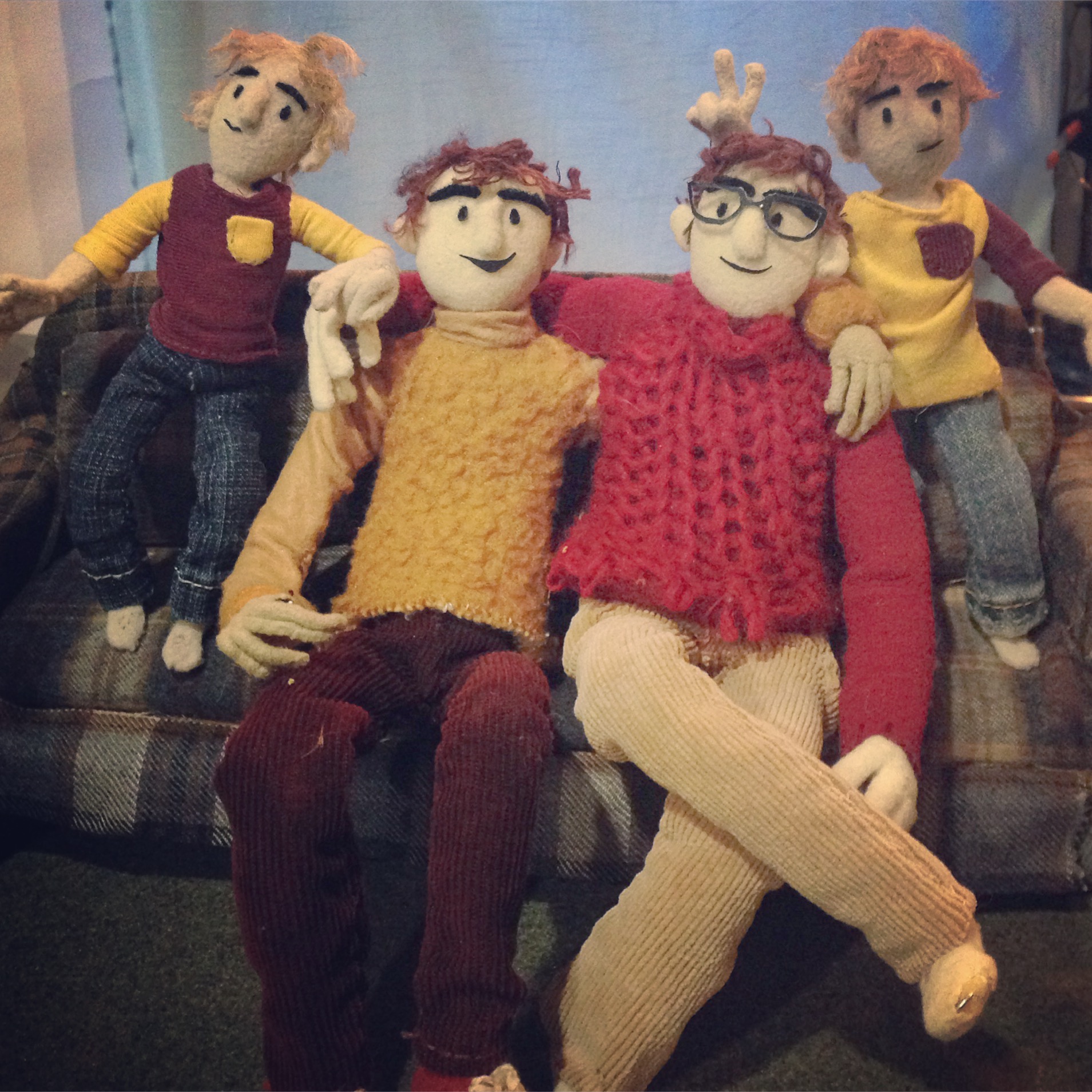 SWIMSUITS TO SWITCHBOARDS
Get to know the rest of the faces that filled the screens. Part of what makes our stop-motion scenes come to life is the bit of activity off to the side or even just the presence of another figure in the room. Here are the lovely ladies who swapped face and function to busy up our scenes.